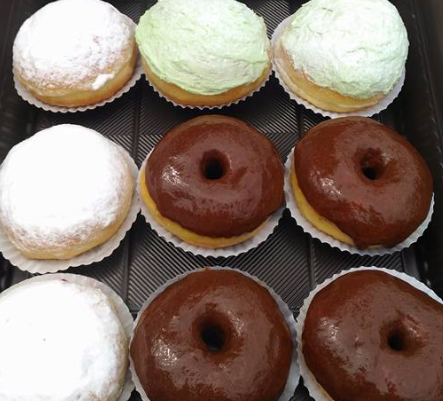 Who doesn't like this luscious fried rings? My favorite part about making it is that it doesn't require any expert culinary skills! It only uses few ingredients and you can be creative with the eye-catching toppings!
What You Will Need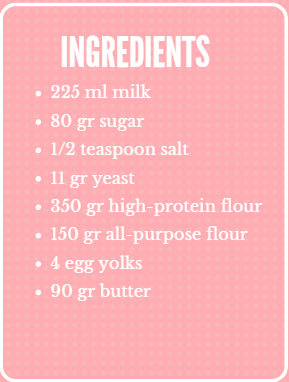 Making the Dough
Heat the milk until luke warm. Add 40g of sugar, salt and yeast. Set aside until it forms thick bubbly foam on top. This is how you know that you have activated the yeast and to make sure that your dough will rise. After that, mix 4 egg yolk to it.
You can set aside the egg white to make icing for your topping by mixing it with sugar and vanilla extract in high speed.
In a separate bowl, mix high-protein and all-purpose flour with the remaining sugar. Pour the yeast mixture and knead it for around 5 minutes. Put the butter into the dough and knead again until it becomes smooth and elastic. Wrap your dough, and let it sit for an hour to rise and you will see it almost doubles in size!
Tip: Use flour to remove sticky dough on your hands.
Shaping the Dough
Pinch some of it and weight it at around 50 gr. You can use donut cutter or role it with your hand. Let it rise again for 30 minutes before cooking.
Cooking Technique
As it does not take long to cook your donuts, you want to make sure to keep the stove on low. Fry it on one side until it turns golden brown, and flip it once.
Have fun with your toppings!
Add any desired toppings! If you have kids, this can be a good family activity. Chocolate sprinkles, sugar icing, palm sugar are just to mention some of my favorites! But I also like to fill it with Nutella or cream cheese.