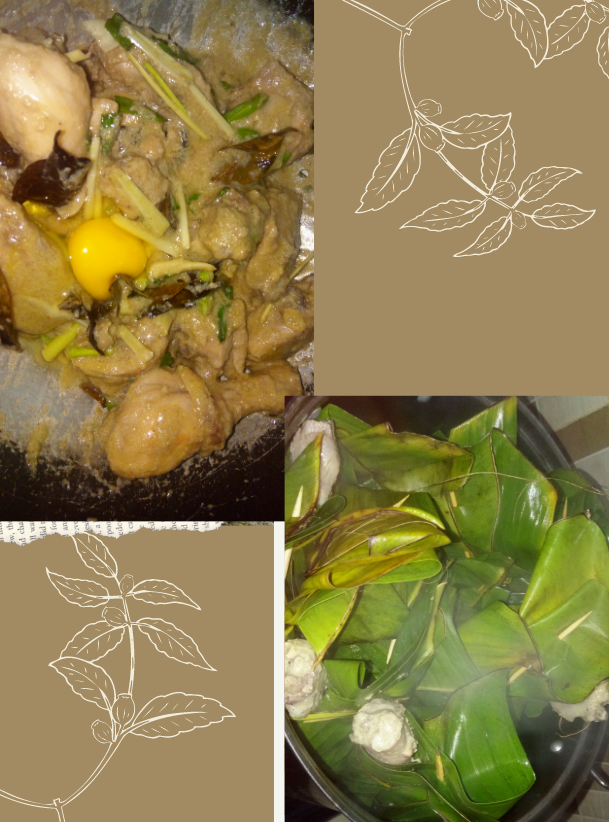 Steps:
Heat the pan. Add the blended ingredients and stir until it smells fragrant.
Add chicken, water, salt, and chicken powder.
Wait until half of the water evaporates, then pour the coconut milk.
Wait some more until all the water is gone.
Turn off the heat.
Mix bay leaves, lemon grass, green onion and eggs into the chicken. You want to wait until it cools off a little bit to avoid the eggs from cooking.
Wrap each piece in banana leaf, secure with toothpick.
Steam for half an hour to bring out the flavor.
Add rice pepper if you are into spicy food.