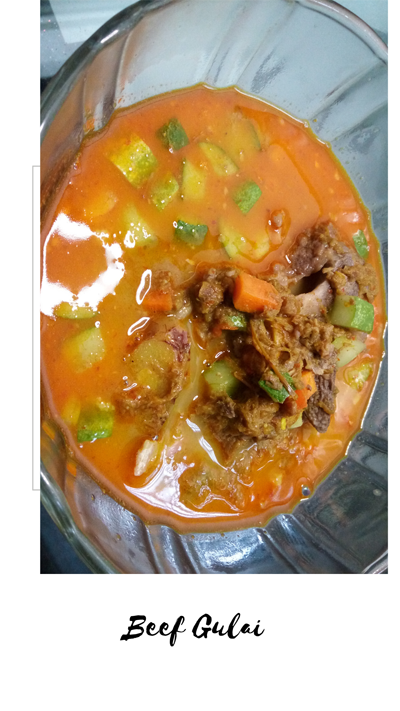 Gulai is described as something spicy, savory, rich, and curry-like. It is a very famous holiday food in Indonesia and can also be found in Malaysia. Many believe that gulai is influenced by Indian food culture and probably the local adaptation of curry. In Indonesia, this dish is often served with pickled vegetables and rice.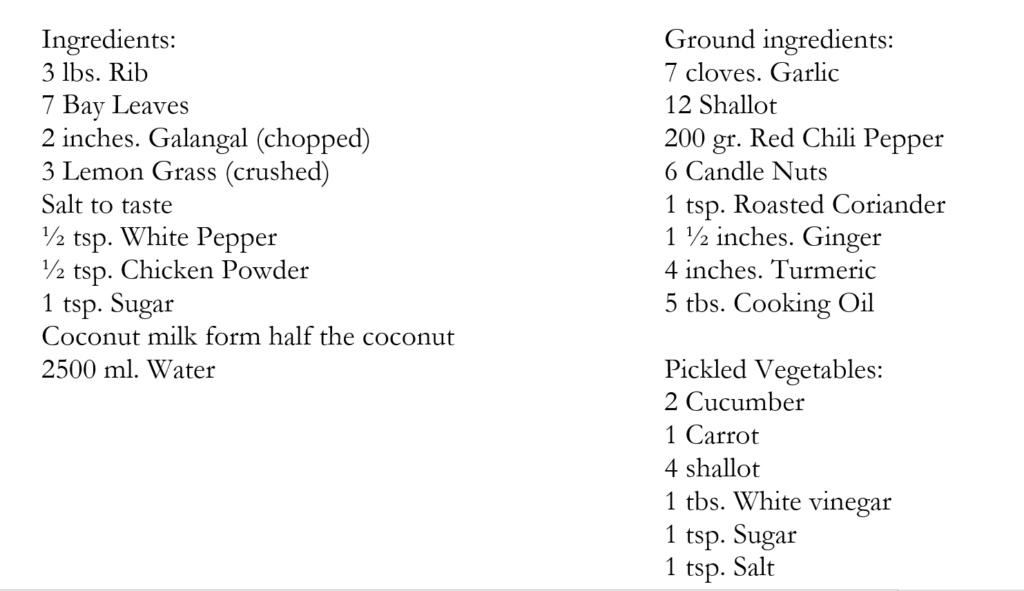 Steps:
Boil your rib with bay leaves, galangal, lemon grass, white pepper, and salt in a pressure cooker for 15 mins.
While waiting, blend all the ground ingredients with oil. Heat it on the pan until it is cooked thoroughly. Put it on low heat and keep mixing to avoid burning. You will notice the color change as it darkens when close to being done. Make sure this is done properly as it can affect the final taste significantly. Add this to your rib. Let boil for another 15 mins in a medium heat to let it absorb all the flavors.
Add coconut milk, chicken powder, and sugar. Keep stirring to prevent it from curdling.
Prepare your pickle. Dice all the ingredients into 1/2 cm cubes. Mix it with white vinegar, sugar, and salt. Keep refrigerated. I personally think this is an important part of the dish as it adds fresh touch to it.
Finally, serve it!