It is obvious that the owners of this place want people to associate the restaurant with the use of herbs and spices in their dishes. The location is kind of confusing as the building is merged with a cake shop and bakery, Prima Rasa, at Pasir Kaliki street no. 163. I accidentally found this place when I was walking down the street. It looked interesting, you saw a balcony with mini garden as one of its dining area. However, it looks like many things from the outside; a coffee shop, a gallery, or perhaps a working space.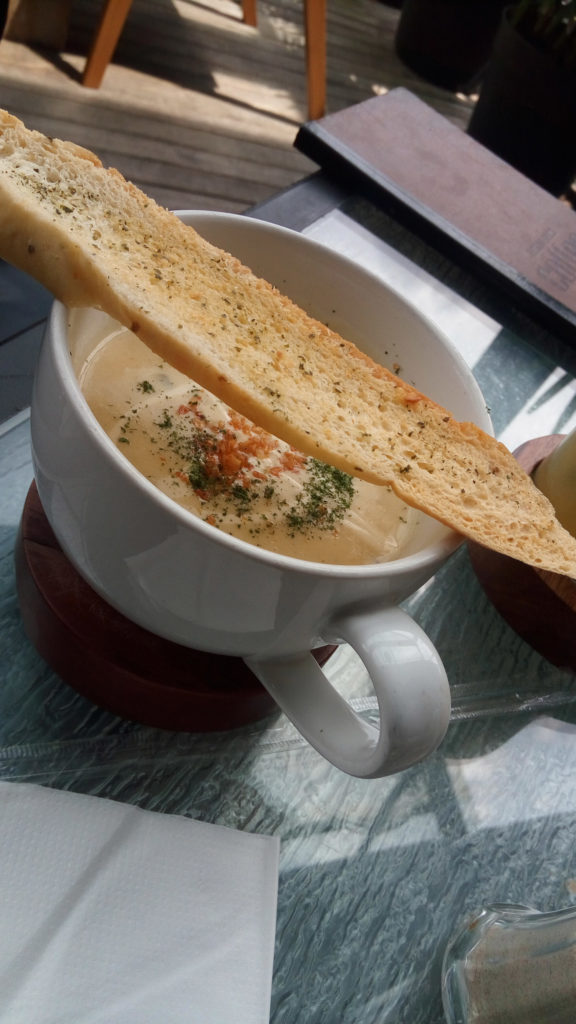 This place has three main areas; coffee shops with some book arrangements, occupied by mostly teenagers and college students. Family-style area to accommodate larger group of people, and balcony for those who smoke or want to enjoy their meal in fresh air (it's ironic, I know). If you opt for the balcony, you might want to come after 3PM to avoid getting sunburned.
The garnish and plating form its picturesque presentation but the taste should be increased significantly. To make matters worse, there are not too many options to choose from. The drinks are sort of overpriced, but they are actually what Herb & Spice Cafe is best at. As much as I like the ambiance that the place has to offer, the lack of options in their food menu might deter me from paying a second visit. Maybe for their refreshing drinks and hot soup 😉 which I highly recommend.
Price: 2-15 USD
Tax & Service: 15%
Accessibility: high
Taste: 7/Service: 8.5/Overall: 7